The main forage grass species that are bred at Lantmännen are timothy, meadow fescue, tall fescue and perennial ryegrass.
Most effort is devoted to development varieties for hay making and silage. These varieties must have high dry matter production, excellent winter hardiness, high energy value, high palatability and reliable seed production. Varieties for grazing must also have these characteristics, plus superior tolerance to wear.
The sources for new varieties are populations created by mixing lines with certain characteristics. From these, selections are made by crossing pairs of plants. The offspring of the crosses are tested and seed from a superior crossing can be the foundation of a new variety. Synthetic varieties can be made by mixing two varieties and then harvesting the offspring.
Forage grass breeding for Southern Scandinavia is located at Svalöv, Sweden. Breeding for Northern Scandinavia is located at Lännäs, north of Sweden.
Grasses
Timothy (Phleum pratense) is the most important forage grass. The species has high dry matter production and excellent hardiness. The main breeding goals are to increase the dry matter production and the energy content. Meadow fescue (Festuca pratensis) has reliable durability and good re-growth.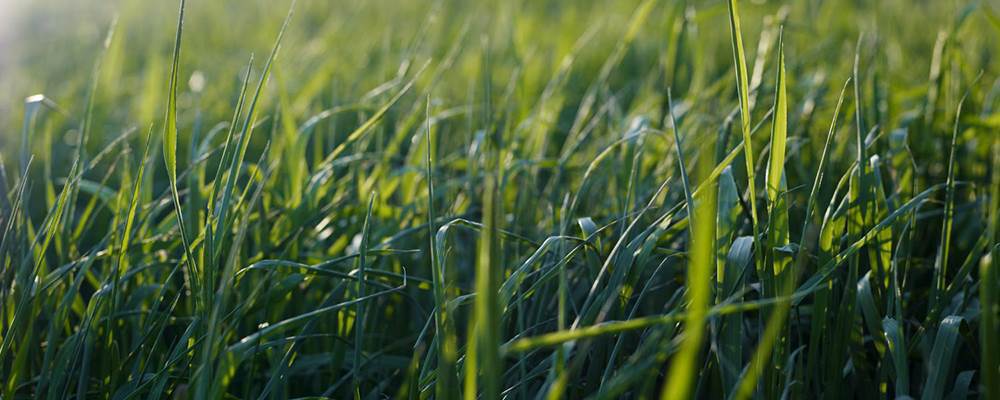 Tall fescue (Festuca arundinacea) is winter hardy and very productive in terms of re-growth. It can replace meadow fescue in some mixtures.
Perennial ryegrass (Lolium perenne) is easy to establish, grows fast and produces a high dry matter yield of good quality. The main weakness is the winter hardiness and this is the reason why perennial ryegrass is less important in Scandinavia than in central Europe. The main breeding goals are to improve the winter hardiness, increase dry matter production and increase resistance to crown rust.
Legumes
Legumes are mostly grown in mixtures with grasses and only Lucerne is used to some extent in pure stands. The main breeding goals are improved persistence and increased dry matter yield of good quality, in combination with high and reliable seed yield.
Red clover is the main forage legume in our breeding program, but white clover and Lucerne are also in focus.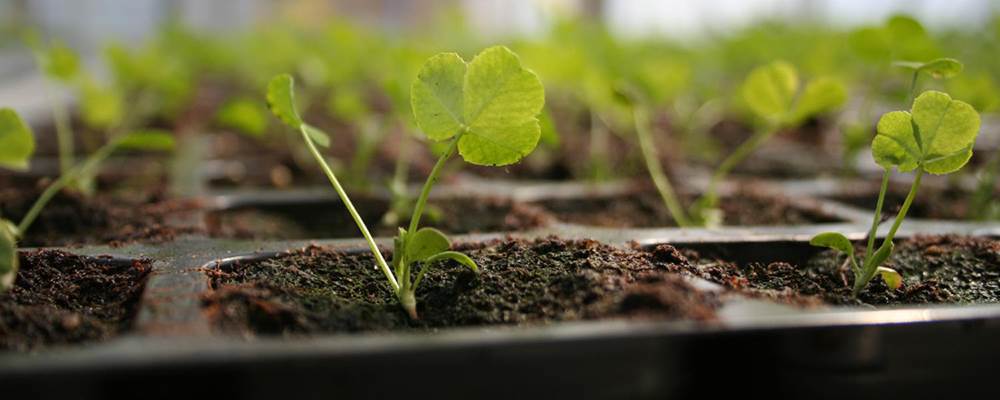 Alsike clover was formerly common in mixtures but is currently a minor species. Lantmännen has breeding programs for the major species. All these programs are located in Svalöv except for red clover, which also has a separate breeding program for Northern Sweden, located in Lännäs.
Selection of basic material is conducted both under field and greenhouse conditions when selecting for improved disease resistance.